RED ROCKS PTA RELOADABLE GIFT CARD PROGRAM

Everyone needs groceries and gas, so why not let a percentage of that bill benefit the Red Rocks PTA? RRPTA currently has Safeway and NEW! Natural Grocers reloadable gift cards for sale. This is an easy way to help our PTA raise needed funds for various programs supporting our children and school.
How Does The Program Work?

Natural Grocers:
Gift cards can be purchased in increments of $25, $50 and $100. Please email us to order.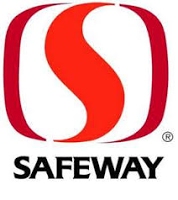 Safeway:
1. PURCHASE: Safeway reloadable gift cards can be purchased for $5 by returning the order form in your child's folder or dropping the order form to the office. Cards will be returned in your child's folder. Cards are preloaded with $5, and as long as they carry a balance the cards remain active.
2. LOAD: Once you have the reloadable card, ask the cashier or customer service desk to load your gift card with whatever dollar amount you specify. You can load the card by using cash, credit / debit card or a check.
You can reload your card indefinitely at either the register or the Customer Service Desk for any amount up to $500. You must load the card PRIOR to scanning groceries or pumping gas. However, if you forget to load it before the cashier begins scanning your groceries, ask the cashier to suspend the order once the groceries are scanned, then load the card and use it to pay (this takes just a few moments).
3. — USE: Once your groceries are scanned or gas pumped, remember to use your gift card to pay. As long as your card carries a balance it will remain active. After a couple of months with a zero balance the card will be no longer be valid.
4. EARN: Safeway donates 5% of whatever you load on your gift card to Red Rocks. No need to do anything else!